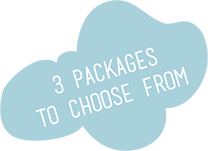 Lactation At Home SErvices - 7 Days A Week
All packages include personalized visits to your home, as needed phone & video consultations and a big hug. This can be a stressful time and Lulu Lactation is here to transform nursing your baby into an enjoyable and sweet experience. The two hour visit ensures plenty of time to do everything needed to have mom on her way to successfully breastfeeding her baby.
Each session includes a full mom & baby assessment, weighing baby, lactation education and action plan. Lulu Lactation strives to give clients a flexible schedule 7 days/week, please see my Calendly with up-to-date availability.
OUR NEW BREASTFEEDING COURSE
Introducing the 4 part series of self-paced interactive videos to get on your way to successful breastfeeding.  Designed to have you feeling confident & empowered about breastfeeding before your baby arrives simply by digesting & understanding these basics. You will be supported the whole way!
My focus is helping moms and babies during the transition period. Home visits as well as video conferencing is important to create a space that is nurturing and comfortable. This makes such a difference in Mom's confidence and comfort level.

Mothers of multiples or babies from traumatic births face a different set of challenges that Lulu Lactation supports.
GINNY PENDLETON HSIEH, RN, BSN, CLC.
GINNY PENDLETON HSIEH, RN, BSN, CLC
"From hospital to home…I support you the whole way"
Ginny Pendleton Hsieh is a Board Certified Registered Nurse as well as Lactation Counselor whose specialties are in Neonatal, Pediatric and Women's healthcare. Ginny has worked as an RN at UCSF Benioff Children's Hospital in the Intensive Care Nursery and in Pediatric Private Practice at SF Bay Pediatrics as well as at California Pacific Medical Center, Mission Bernal Campus, Women's Health Center where she co-lead with a Provider, a weekly postnatal Breastfeeding Support group.
Ginny has always been a caring friend and person. She began her career in Design at Pottery Barn/PB Kids Product Development for 11 years. With the birth of her son Ryder, her life changed. Ryder had minor complications and had to be in the Intensive Care Nursery at UCSF for 21 days. After a successful surgery, he was completely healed and ready for the world. But those three weeks in the hospital, cared for by the amazing doctors, nurses and UCSF staff, made Ginny rethink her career. She yearned to give back and help families in need. She went back to school and gained her BS in Nursing from Samuel Merritt University in December 2013.
Lulu Bebe Lactation brings Ginny the absolute joy of helping moms with their newborns, recently home from the hospital to successfully breastfeed. In her own life plan, Ginny makes significant time for her family, which brings her balance and is reflected in her work.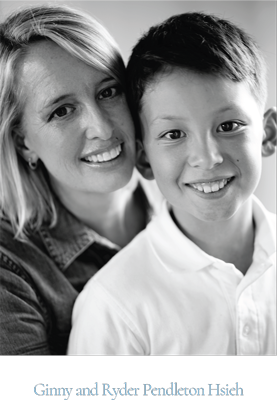 Serving San Francisco, Marin County and the peninsula.
You probably have questions. Please call or send an email and Ginny will get back to you as soon as possible!
telephone:
650-758-7850
calendar: 
To schedule a consultation, make an appointment
here
.
email:
[email protected]
Please click here to fill out a short initial assessment survey.